Providing the public with the most accurate and up to date information and qualified personal injury attorney listings in their state to represent them.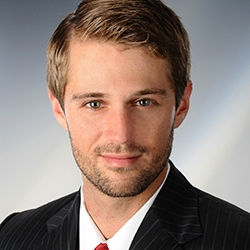 Dominik Rostocki
1835 Market St, Suite 2626
Philadelphia, Pennsylvania
19103
215-575-7624
www.rostocki.com
Charter Member
Dominik Rostocki, Esquire is the founding attorney of The Rostocki Law Firm, LLC. He has tried cases in several states, along with a number of Federal districts. Mr. Rostocki has participated in obtaining multi-million dollar recoveries and is known for his creativity and highly effective litigation style. Fluent in the Polish language, he is proud to devote a large part of his practice to serving the Polish communities in Pennsylvania, New Jersey, and New York. In 2012, he was elected the Vice President of the Jagiellonian Law Society. Mr. Rostocki has also been named a "Rising Star" in the legal field by the national legal publication, Superlawyers, a distinction given to only the top 2.5% of young lawyers.
Mr. Rostocki began his professional career defending doctors, hospitals and insurance companies at a large regional defense firm with several offices on the east coast. In 2009, Mr. Rostocki left the defense-side of civil litigation and joined a well-respected personal injury law firm in Philadelphia where he focused on complex civil litigation matters for injured clients. After a two successful years, Mr. Rostocki founded The Rostocki Law Firm, LLC in the heart of Center City, Philadelphia. Mr. Rostocki has experience litigating both civil and criminal matters, and has had the privilege to serve as an Arbitrator, hearing and deciding cases involving a range of different matters and issues. Mr. Rostocki has also worked with the U.S. Court of Appeals, 3rd Circuit, Appellate Mediation Program.
Mr. Rostocki is a member in good standing of the Pennsylvania State Bar, the New Jersey State Bar, and the New York State Bar, and is licensed to practice in several Federal districts including Pennsylvania and New Jersey. He is licensed in the United States Court of Federal Claims and the United States Court of Appeals for the Third Circuit, and has experience arguing before the Third Circuit.