Providing the public with the most accurate and up to date information and qualified personal injury attorney listings in their state to represent them.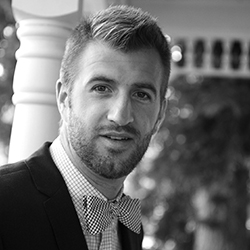 Charter Member
Doug went to the University of Southern California in 2001 to study filmmaking and screenwriting. It was his dream to write and make movies, which he did for a short time in California. But when Doug's first child was born, he put Hollywood in the rear view and pointed his career toward the law. In 2010, Doug and his family were back home in Wyoming, where Doug attended the University of Wyoming's College of Law and graduated at the top of his class.


Doug dedicates his practice to building and strengthening individuals and families. He does this by seeking compensation for people who have lost loved ones or been injured through no fault of their own. He has also developed a niche adoption and guardianship practice. In only two years of personal injury practice, Doug has earned over $1.4 million in verdicts or settlements for his clients.

Whether he's in front of a judge or jury or negotiating with an insurance adjuster, Doug's training in filmmaking and law, together with his skill for writing, uniquely equip him to advocate for his clients.
University of Wyoming College of Law, J.D. with honors, Order of the Coif, 2013
University of Southern California, B.S. Cinema and Television Production,
minor in Russian area studies, with honors, 2007
Best v. Best, 357 P.3d 1149 (Wyo. 2015)
Stephen v. Stephen, 355 P.3d 1228 (Wyo. 2015)
Clark v. Ryan Park Property and Homeowners Ass'n, 340 P.3d 288 (Wyo. 2014)
Jensen v. Milatzo-Jensen, 340 P.3d 276 (Wyo. 2014)
ACTIVITIES & ACCOMPLISHMENTS
NAOPIA Top 10 Personal Injury Attorneys under age 40- National Academy of Personal Injury Attorneys.
Member of the American Bar Association 2017
Student-Director of UW's College of Law Domestic Violence Legal Assistence Clinic
Speaker at Cheyenne's Positive Aging Series, "Elder Abuse and Exploitation"