Providing the public with the most accurate and up to date information and qualified personal injury attorney listings in their state to represent them.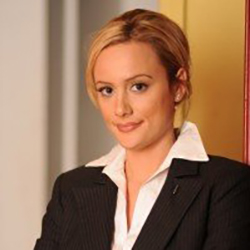 Erica Helaine Rose
1 Greenway Plaza, Suite 100
Houston, Texas
77046
713-221-3773
ericaroselaw.com
Charter Member
Erica Rose is passionate about law as well as helping the injured. Erica is a native Houstonian. Erica often worked at her father, Dr. Franklin Rose's office growing up and learned about the medical industry early on.
Erica attended college at Emory University in Atlanta, and thereafter she went on to star on "The Bachelor" and many other subsequent reality television shows, including an appearance on "The Ellen Degeneres Show".
She attended law school at The University of Houston Law Center. While in law school, Erica was the director of marketing for Utopia Plastic Surgery and Med Spa.
After graduating from the University of Houston Law Center, Erica went on to earn her LLM degree in Entertainment and Media Law from Southwestern Law School in Los Angeles.
She returned to Houston in 2016, where she now lives with her husband and law partner Charles K. Sanders and their two daughters Holland and Aspen. Erica represents various types of personal injury clients, including clients that have been in motor vehicle accidents, slip and falls, clients suffering from catastrophic injuries, wrongful death, defamation, privacy and publicity cases, as well as business interruption insurance cases.
Most recently she competed and was awarded the title of Mrs. Texas Legacy US 2020 and was awarded the title of "Top 10 under 40" in Texas by the National Academy of Personal Injury Attorneys.