Providing the public with the most accurate and up to date information and qualified personal injury attorney listings in their state to represent them.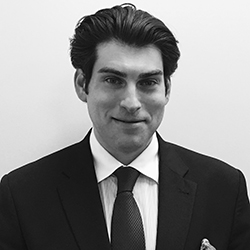 Charter Member
In the 2014, 2015 & 2016 issues of Super lawyers, Gregory Creed Littman was selected as a "Rising Star" in the area of Plaintiff's Civil Litigation for Pennsylvania, an award only given to 2.5 percent of the lawyers in the state.
Prior to pursuing his law degree, Mr. Littman graduated Cum Laude from Drexel University with a Bachelors of Science in Business Administration with a focus in finance. While at Drexel, Mr. Littman participated in interscholastic activities and various community outreach programs.
Mr. Littman accepted an academic scholarship from Widener University School of law where he earned his Juris Doctorate. Mr. Littman was one of twelve students to be enrolled in Selected Topics in Constitutional Law a seminar taught by Vice President Joe Biden.
During his time at Widener, Mr. Littman interned for the Honorable Berle M. Schiller of the Eastern District of Pennsylvania. Mr. Littman worked along side Judge Schiller observing a wide array of civil and criminal cases. Mr. Littman has also volunteered at the Montgomery County District Attorney's Office, exposing him to the criminal practice of law as well as providing him with great personal relationships with several attorneys in that field.
Mr. Littman began his legal career as an associate for a leading Personal Injury Firm, where he managed and assisted with multiple cases including a multi-million dollar settlement for a client with a horrific degloving injury. Mr. Littman obtained a settlement of $300,000.00 for a client injured in a slip and fall at a Philadelphia area hospital. In 2016, Mr. Littman helped a client to obtain a total settlement in excess of $990,000.00, the client lost his testicles in a horrific motorcycle accident.
Mr. Littman focuses his practice on Civil Litigation, currently representing clients in connection with Personal Injury Matters, Contract Disputes, Property Damage and Insurance matter. Mr. Littman is a member of the Pennsylvania and New Jersey Bar, as well as a member of the American Bar Association, Pennsylvania Bar Association, New Jersey Bar Association and Philadelphia Bar Association.
In his free time Mr. Littman, serves on the board of the Thomas & Woods Foundation, a Philadelphia Non-Profit that supports underprivileged children through sports and education. Mr. Littman also volunteers for Mission Kids, a local Montgomery County Charity that helps child abuse victims. Mr. Littman is co-founder of Young Friends of Mission Kids, and organization that targets young professionals to raise money and awareness about child abuse and the Mission Kids program. Mr. Littman can be reached at 215-545-8500 or at Gregory@FreundlichandLittman.com