Providing the public with the most accurate and up to date information and qualified personal injury attorney listings in their state to represent them.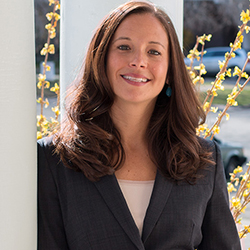 Jordana Griff Gingrass
1437 High Street
Denver, Colorado
80218
303-894-0383
www.reinanlaw.com
Charter Member
Jordana Griff Gingrass grew up in Grand Junction, Colorado. She is a graduate of the University of Colorado at Boulder and Gonzaga University School of Law in Spokane, Washington. While in Spokane, Ms. Gingrass worked at the Center for Justice, where she first committed herself to representing the underserved segments of the population. Ms. Gingrass has been associated with the Law Offices of J.M. Reinan, P.C. since 2006, where she continues to represent primarily disabled and elderly clients and their families in claims against nursing homes, hospitals and mental health care providers.
The Law Offices of J.M. Reinan has a unique specialization in representing health care consumers in their claims of negligence, wrongful death, consumer protection, fraud and civil conspiracy.