Providing the public with the most accurate and up to date information and qualified personal injury attorney listings in their state to represent them.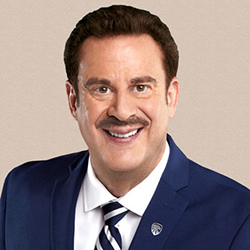 Charter Member
"Juan J. Dominguez is a nationally recognized, award-winning, bilingual attorney. He is the founder, CEO and Managing Partner of The Dominguez Firm, LLP; a Los Angeles based personal injury, workers' compensation and employment law practice with a legal staff of over one-hundred employees. The firm is one of the most successful and well-known injury law firms in Southern California.
In 2011, Mr. Dominguez was nominated Attorney of the Year by the Consumer Attorneys of California (CAOC). In 2013, he was honored with distinction by the Hispanic National Bar Association with the Attorney of the Year award. In 2014, the Mexican-American Bar Association honored Mr. Dominguez with the Special Recognition Award for his outstanding career accomplishments and contributions to the community. In 2015, The Los Angeles Business Journal awarded him the Latino Business Award for setting the example for excellence. In 2018 Los Angeles Magazine named Mr. Dominguez a Super Lawyer for the ninth year, and Pasadena Magazine named him a Top Attorney from 2010 through 2019.
Mr. Dominguez is a lifetime member of the exclusive Multi-Million Dollar Advocates Forum and Elite Lawyers of America and a long-time member of several other major national, state and local bar associations, including The National Trial Lawyers Top 100 and The Order of Distinguished Attorneys of the Beverly Hills Bar Association. His significant experience as a trial lawyer was recognized by the Trail Masters lawyer association with a lifetime membership and the Seal of Experience award.
Juan came to the U.S. as a 10-year-old, Spanish-speaking immigrant with his family of eight. His parents' exemplary work ethic enabled them to overcome grave disadvantages and financial hardships, while also providing their children with strong parental role models. Mr. Dominguez earned a Bachelor's Degree in 1984 from California State University, Long Beach. He earned a Juris Doctor from top-ranked University of California Hastings College of the Law in 1987 and opened his law practice that same year.
Before entering law school, Mr. Dominguez worked for several years in the emergency rooms of major trauma centers at UCLA Medical Center and St. Francis Hospital in Lynwood, assisting seriously injured patients. There he developed a keen insight and deep compassion for the gravely injured. This ingrained compassion for those in need is reflected not only in the thousands of injury cases he has championed, but also in the over 50 charitable causes he supports in the U.S. and abroad, including scholarships, disadvantaged children, health-related causes, assisting the homeless, and others."