Providing the public with the most accurate and up to date information and qualified personal injury attorney listings in their state to represent them.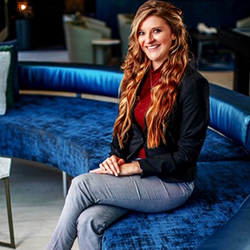 Kaylea Waechter
6025 So Quebec St. Suite 320
Centennial, Colorado
80111
720-770-8335
www.varnerfaddis.com
Charter Member
Kaylea is a graduate of the Sturm College of Law, University of Denver. While enrolled at this institution, Kaylea received the Scholastic Excellence Award in Advanced Torts and Mergers and Acquisitions and was Vice President of the National Women's Legal Society.
Kaylea's primary practice focuses on premises liability, motor vehicle collisions, bad faith insurance claims, and wrongful death actions. Throughout her career, Kaylea has handled all aspects of personal injury litigation from filing through jury trial. Her prior experience as an insurance defense lawyer gives her unique insight into the processes, strategies, and weaknesses of her now-adversaries.
Kaylea is licensed in both Colorado state court and federal court, has had her work published in legal journals, and received the Top 40 Under 40 Award from the National Trial Lawyers Association for her work on behalf of civil plaintiffs in 2019.