Providing the public with the most accurate and up to date information and qualified personal injury attorney listings in their state to represent them.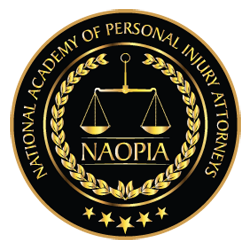 Kevin Kaufman
16 Sterling Dr Suite 205 -PO Box 768
Bridgeport, West Virginia
26330
304-842-4300
www.wvattorneys.com
Charter Member
Kevin S. Kaufman is a 1977 graduate of Bridgeport High School, where he received a National Merit Scholarship, a Consolidated Natural Gas Company full scholarship, and a West Virginia Achievement scholarship.
Mr. Kaufman completed his education at West Virginia University, where he received a Bachelor of Science degree in Business Administration, an MBA, and his law degree.
Upon graduation from law school, Mr. Kaufman accepted a position with Columbia Gas Transmission Corporation. Shortly thereafter, he was selected to work within the law department of the newly formed production branch, known as Columbia Natural Resources.
In 1987, Mr. Kaufman left the Columbia system to form the Charleston law firm, Pierson & Kaufman. Mr. Kaufman remained a partner in that firm and in the successor firm of Pierson, Kaufman & Stowers, until 1992.
In 1992, Mr. Kaufman returned home to North Central West Virginia and established The Law Offices of Kevin S. Kaufman, which ultimately became Kaufman & McPherson, PLLC.
Mr. Kaufman and his wife, Wanda, live in Bridgeport, West Virginia. When they are not working, they enjoy traveling and spending time with their grandchildren.
Bar Admissions
Education
West Virginia University College of Law, Morgantown, West Virginia, 1985
West Virginia University College of Law, Morgantown, West Virginia, 1985

Master in Business Administration

West Virginia University College of Law, Morgantown, West Virginia, 1982
Honors and Awards
Scholarship from Consolidated Gas Transmission Corporation
Top 100 Trial Lawyers in West Virginia, National Trial Lawyers Association
Lawyer.com Premium Member
Professional Associations and Memberships
West Virginia Trial Lawyers Association
Past Employment Positions
Legal Department of Columbia Gas Transmission Corporation, Charleston, West Virginia
Columbia Natural Resources, Assistant to General Counsel
Pierson & Kaufman
Pierson, Kaufman & Stowers