Providing the public with the most accurate and up to date information and qualified personal injury attorney listings in their state to represent them.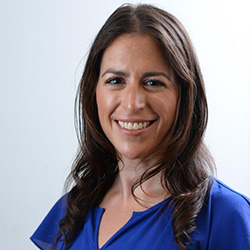 Lora H. Gleicher
25 W 43rd St. Suite 711
New York City, New York
10036
212-354-6800
www.nylawyer.net
Charter Member
Lora H. Gleicher is an experienced attorney with Silbowitz, Garafola, Silbowitz, Schatz & Frederick, who successfully litigates personal injury cases in Supreme Courts, Civil Courts, and Federal Courts throughout New York State. She is a seasoned trial attorney whose expertise and skill in handling personal injury claims has resulted in millions of dollars in combined settlements and verdicts for injured clients.
Ms. Gleicher began her career with a reputable general liability defense firm in Manhattan, where she handled a variety of general liability claims, litigating premises liability, catastrophic injury, complex construction and labor law cases. It was early in her career that she gained valuable trial advocacy and appellate skills, trying cases and arguing appeals before the Appellate Divisions, First and Second Departments.
Ms. Gleicher's training and experience on the defense side has provided her with a unique advantage, understanding her adversary's thought process and enabling her to prepare and try accident cases in all areas of negligence. Prior to joining Silbowitz, Garafola, Silbowitz, Schatz & Frederick, Ms. Gleicher was an associate at a well-respected plaintiff personal injury firm. She has since focused her practice primarily on representing those injured by general negligence, construction accidents, and serious motor vehicle collisions, tirelessly seeking awards that compensate her clients for the serious injuries they have sustained.
Ms. Gleicher was selected as a "Rising Star" for Excellence in Practice in the field of plaintiff's personal injury from 2014 through present, and has also been selected as one of The Top Women Attorneys in New York for those same years. In addition, Ms. Gleicher was recently chosen for "Top 10 Under 40 Attorney Award for the State of New York" by the National Academy of Personal Injury Attorneys.
Ms. Gleicher is admitted to practice in the State of New York, as well as the Southern and Eastern Federal District Courts of the State of New York. She is also a member of the New York State Trial Lawyers Association and New York Women's Bar Association.