Providing the public with the most accurate and up to date information and qualified personal injury attorney listings in their state to represent them.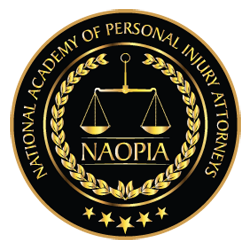 Marc C. Saperstein
375 Cedar Lane
Teaneck, New Jersey
7666
201-907-5000
www.dsslaw.com
Charter Member
Marc C. Saperstein has his B.A. in Economics from Rutgers University and J.D. from Emory University School of Law and is admitted to the bar in New Jersey and New York. He is a founding member of the well-respected personal injury law firm of Davis, Saperstein & Salomon P.C. He is certified by the Supreme Court of New Jersey as a Civil Trial Attorney and has handled some of America's most complex legal cases, including products liability actions; tobacco, and pharmaceutical class actions. He has successfully litigated construction accidents; serious automobile, trucking and school bus accidents. As a result, he has obtained dozens of multi seven figure settlements and verdicts on behalf of his clients.
Marc is a past President of the New Jersey Association for Justice (formerly Association of Trial Lawyers of New Jersey) and has held every position in the organization and continues to be a member on its Board of Governors. Marc is also the Co-Founder and Co-Chair of the Meadowlands seminar, where he lectures on various legal topics, which include trial objections; evidence; products liability; trucking litigation; professional ethics, and other topics. He is a member of the American Association for Justice; the National Academy of Personal Injury Attorneys; the New York State Trial Lawyers Association; the American Bar Association; and has a Preeminent Peer-Reviewed AV Rating from Martindale Hubbell. Marc is also a member of the Lawyers of Distinction; has been rated as a Top 100 National Trial Lawyer, as well as a Top 10 Trucking Trial Lawyer. He has been selected through peer nominations and peer evaluations to be a Super Lawyer for the past 10 years.
Marc treats each of his clients with respect and compassion. "My legal style is one of professionalism and honesty," Marc says. "I always thoroughly prepare for my arguments to earn the respect of the judge and jury." Some of his most recent notable victories include 20 million dollars for a construction worker injured on the job, 9 million dollars for a young man who fell off of a subway platform and was struck by a train, and other multi-million-dollar recoveries from trucking and product liability cases.
"The most rewarding part of what I do," says Marc, "comes at the end of a case when a client thanks me for the work done on their behalf. I am then reminded that it is our responsibility as a trial lawyer that we must retain our faith in the civil justice system, and we must guarantee that hope endures amongst our members and those we are pledged to represent."