Providing the public with the most accurate and up to date information and qualified personal injury attorney listings in their state to represent them.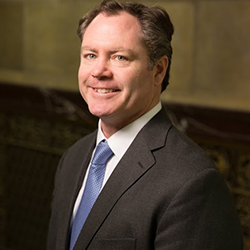 Martin A. Lynn
101 S. Salina Street, M+T Bank Building, Suite 750
Syracuse, New York
13202
315-474-1267
www.lynnlaw.com
Charter Member
Martin A. Lynn is a partner and trial attorney who joined the Lynn Law Firm in 2012, after practicing law with firms in New York City and Syracuse. He is a graduate of St. John's University School of Law (J.D. 2004) and the College of the Holy Cross (B.A. 2001). He has been admitted to practice in the State of New York since 2005 and is also admitted to practice before the United States District Courts of the Eastern, Southern and Northern Districts of New York.
Marty has extensive experience litigating matters including a wide variety of personal injury claims, negligence, product liability, insurance coverage disputes, and other commercial matters. He has recently been awarded the Sheldon Hurwitz Young Lawyer Award by the New York State Bar Association, Torts Insurance and Compensation Law Section. He has co-authored the "Claims-Made Policy Coverage Issues" Chapter of the New York State Bar Association's Insurance Law Practice as well as co-authored the Syracuse University Law Review Evidence Survey published 2013 and 2014. He was recognized by the CNY Business Journal as one of the "40 under 40" award recipients for the year 2014. He has also received acknowledgement from Super Lawyers as an Upstate New York rising star for the years 2014 and 2015.
Marty is a certified interior structural firefighter and Vice-President of the Skaneateles Fire Department. He serves as Vice-President of the Executive Board of the Central New York Women's Bar Association and as co-chair of the Judicial Screening Committee for the Central New York Women's Bar Association. He is dedicated to pro bono service and is listed on the "Honor Roll" of the Pro Bono Attorneys for the Northern District of New York.