Providing the public with the most accurate and up to date information and qualified personal injury attorney listings in their state to represent them.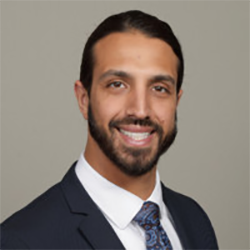 Nadim R. Ahmed
1001 Bannock St., STE. 410
Denver, Colorado
80204
303-807-4274
www.coinjurylaw.com
Charter Member
Nadim Ahmed received his Juris Doctorate from Thomas Jefferson School of Law and his Master's in Business Administration from San Diego State's School of Business. In 2010, Nadim received his Bachelor's degree in Hospitality Management from Auburn University. Prior to founding his own Personal Injury Law Firm, Nadim practiced in both California and Colorado.
Being a native of Las Vegas, Nevada, Nadim exudations excellent customer service. He truly understands the pain and frustration every injured victim experience after a motor vehicle accident and he works vigorously to get his clients' lives back on track as quickly as possible.
Nadim started his own personal injury practice so that he could provide better and more personalized service to his clients, and restore people's confidence to the personal injury attorney profession. Nadim is admitted to practice law before the State Bars of Colorado and California, and is a member of the Colorado and Denver Bar Associations, and the Colorado Trial Lawyers Association.