Providing the public with the most accurate and up to date information and qualified personal injury attorney listings in their state to represent them.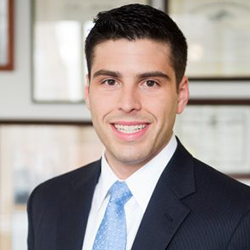 Patrick J. Lanciotti
360 Lexington Avenue, 11th Floor
New York City, New York
10017
212-397-1000
www.napolilaw.com
Charter Member
Patrick J. Lanciotti works in the environmental litigation and toxic tort department of Napoli Shkolnik, where his practice focuses primarily on environmental class actions and mass tort litigations. Mr. Lanciotti currently represents individuals injured by the Flint Water Crisis, In re: Flint Water Litigation, one of the largest contaminated water litigations in the country. Other cases include representing individuals and municipalities injured as a result of exposure to Per- and polyfluoroalkyl substances (PFAS) in the following matters: Westhampton, New York, Hoosick Falls, New York, Colorado Springs, Colorado, and Yaphank, New York. Finally, Mr. Lanciotti represents thousands of children with elevated levels of lead in their blood as a result of long-term exposure to lead smelting operations in La Oroya, Peru.