Providing the public with the most accurate and up to date information and qualified personal injury attorney listings in their state to represent them.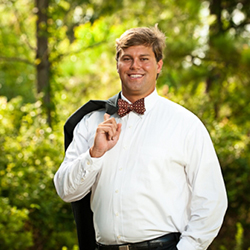 Samuel R. Clawson, Jr.
126 Seven Farms Drive Suite 200
Charleston, South Carolina
29492
843-577-2026
Charter Member
A native of Charleston, Sam graduated from Porter Gaud School and matriculated to the University of South Carolina, where he graduated with a Bachelor of Arts, as a history major and political science minor. He remained at the University of South Carolina for law school, where he received the CALI award for academic excellence in Products Liability and obtained a Juris Doctorate. Sam moved to New York City following law school to continue his education at New York Maritime College, where he graduated with honors with a Master of Science in International Transportation Management and Merchant Marine deck officer's license.
Sam has sailed deep sea as a deck officer on unlimited tonnage vessels for leading international container liner Maersk. He currently holds United States Coast Guard licenses as a Second Mate Any Gross Tons Oceans and as a Master Not More Than One Hundred Tons Near Coastal. Sam has also served as an Adjunct Professor in the Naval Science Department at The Citadel, instructing senior Naval ROTC cadets in terrestrial navigation and the nautical Rules of the Road.
Sam has been licensed since 2008 and practices in the areas of admiralty and maritime, dram shop, liquor liability, negligent security, hospitality industry, day care abuse and neglect and premises liability. His education and experiences prior to working as a defense attorney have allowed him to develop a unique insight into these practice areas. Sam represents both plaintiffs and defendants, with a focus on litigating claims involving serious bodily injury arising in the context of boating and personal water craft accidents and bar and restaurant liability for the over-service of alcohol.