Providing the public with the most accurate and up to date information and qualified personal injury attorney listings in their state to represent them.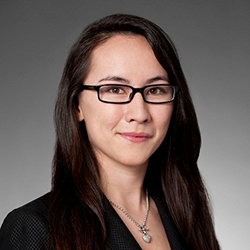 Sonya Tien
5540 Centerview Dr, Suite 200
Raleigh, North Carolina
27606
919-348-7727
www.tienfirm.com
Charter Member
After practicing at a top international law firm, Sonya Tien established Tien Law Firm, PLLC. Ms. Tien is a native of North Carolina. She received her undergraduate degree in Business Administration from the University of North Carolina at Chapel Hill, Kenan-Flagler Business School. Prior to attending law school, Ms. Tien was a case manager at a Social Security disability law firm in Chapel Hill, where she helped numerous clients win Social Security disability benefits.
She received her law degree from Columbia Law School, one of the top ten law schools in the world, and earned recognition as a Harlan Fiske Stone Scholar for academic excellence. While at Columbia Law School, Ms. Tien received her trial training from the former Deputy Chief of the Criminal Division for the United States Attorney's Office in the Southern District of New York.
In law school, Ms. Tien was selected to serve as a judicial intern for the Honorable George H. Lowe of the United States District Court, Northern District of New York, where she gained invaluable experience in personal injury litigation, product liability, trials, and effective advocacy.
After law school, Ms. Tien joined Fried, Frank, Harris, Shriver & Jacobson LLP, where she concentrated on federal investigations and complex commercial litigation. While at Fried Frank, Ms. Tien co-authored the Financial Fraud and Disclosure Issues section of Fried Frank's monthly White Collar Criminal Defense and Securities Enforcement Memo.
Ms. Tien has been recognized for her skill, experience, and success in the field of Personal Injury. She was awarded Nation's Premier Top 10 Attorney Under 40 by the National Academy of Personal Injury Attorneys ("NAOPIA"). The "Top 10" is NAOPIA's most prestigious award earned by less than 1% of attorneys.