Providing the public with the most accurate and up to date information and qualified personal injury attorney listings in their state to represent them.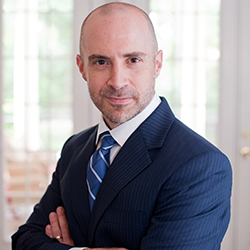 Stephen G. Lowry
410 East Broughton Street
Savannah, Georgia
31401
912-651-9967
www.hlmlawfirm.com
Charter Member
Stephen "Steve" G. Lowry was raised with the strong belief to help others. Accordingly, Steve's entire legal career is built on advocating for victims of catastrophic injuries, product defects, medical malpractice and nursing home abuse. Along with partners Jeff Harris and Darren Penn, he founded Harris Penn Lowry LLP in 2006.
A cum laude graduate of Northwestern School of Law of Lewis & Clark College, he's won numerous substantive verdicts and settlements for his clients, including some of the top 10 verdicts in Georgia history. Steve has two verdicts inducted into Georgia's Verdicts Hall of Fame. His courtroom victory against a nursing home operator for medical malpractice is the largest judgment ever in the elder care industry in Georgia.
His colleagues across the region have elected Steve to leadership positions in a number of organizations including: The Board of Governors of the American Association of Justice; executive committee of Georgia Trial Lawyers Association; board member of Green Law; board member of the Southern Trial Lawyers Association; and past president of the Savannah Trial Lawyers Association.
Other attorneys seek his expertise. One of Steve's proudest compliments is when another lawyer asks him to help try a case. Steve is a prolific author and frequent speaker about all aspects of trial work including trial tactics, wrongful death, product liability, trucking, cross-examination, business trials, and intellectual property disputes.
Steve graduated magna cum laude from the University of Maryland, Baltimore County with dual degrees in history and economics. He lives in Savannah with his wife, Leilani, and two daughters.