Providing the public with the most accurate and up to date information and qualified personal injury attorney listings in their state to represent them.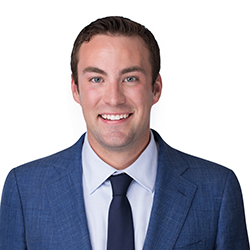 Charter Member
Steven Hurbis is an associate at McKeen & Associates. Since he was teenager, Steven has wanted to become a trial attorney to stand up for those who could not protect themselves.
Steven joined McKeen & Associates after law school and in his four years with his firm has been involved in several high profile medical malpractice cases and obtained large settlements and verdicts including: a $1.25 million verdict (Smith v. Tuma MD); a $130 million verdict as second chair (Tran v. William Beaumont Hospital); representation of survivors of Larry Nassar in the $500 million settlement reached against Michigan State University; and several other settlements totaling $20 million.
Steven graduated from Eastern Michigan University with a degree in political science. While an undergraduate, Steven competed with the EMU Mock Trial Association where he participated in trial advocacy competitions for three years and was an eight-time recipient of its Outstanding Attorney Award and honored as All-Regional Attorney. While at Eastern Michigan he was awarded the Richard Ferens Scholarship for Excellence in Trial Advocacy
Steven went on to graduate magna cum laude from University of Illinois College of Law where he also distinguished himself academically and professionally and was honored with the school's prestigious Dr. Paul M. Lisneck Excellence in Trial Advocacy and Ethics Award; the Rickert Award for Excellence in Advocacy; and a full tuition scholarship for academic performance. He was a member of the law school's Trial Team where he was twice recognized as the Best Overall Advocate. He participated in both the Trial Advocacy and Moot Court competitions and his first year won the former and placed fourth in the latter. In his third year, his team won its region and placed fifth in the nation at the American Association for Justice's National Trial Team competition.
While in law school, Steven represented clients in the College of Law's Civil Litigation and Community Preservation clinics, the latter of which he represented clients in danger of losing their homes and successfully won a motion resulting in the largest sanctions awarded in the clinic's history.
Steven is an active member of the Michigan Association for Justice, the American Association of Justice and is a member of the Michigan and Illinois State Bar Associations. When not advocating for his clients, Steven can be found on the golf course, running with his two dogs or reading.