Providing the public with the most accurate and up to date information and qualified personal injury attorney listings in their state to represent them.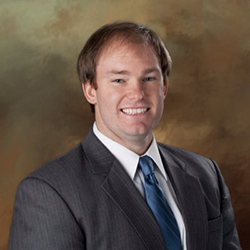 Charter Member
Fulfilling a lifelong dream, William A. Wooten has opened his own legal practice in his hometown of Covington, Tennessee. Mr. Wooten focuses his practice on seeking justice and fairness for individuals, small businesses, and municipalities. His legal practice includes Personal Injury, Workers' Compensation, Criminal Defense, Social Security Disability, Corporate Law and Contract Negotiations, Employment Law and Discrimination, Federal and State Condemnation and Real Estate Disputes, Trademarks and Intellectual Property, Collections, Franchise Law, and Sport and Entertainment Law. Mr. Wooten is currently licensed to practice law in the states of Tennessee, Missouri and Texas. Additionally, Mr. Wooten is a Tennessee Rule 31 Mediator for Civil and Family Law and enjoys resolving disputes through the use of alternative dispute resolution techniques. Mr. Wooten is also a certified human resource professional and advises companies on employment-related issues.
He completed a double major in Economics and Political Science and received his B.A. Degree, with honors, from Washington University in St. Louis. He obtained his J.D. Degree from the University of Tennessee College of Law and is currently licensed to practice law in Tennessee, Missouri and Texas. He is a member of the Tennessee, Missouri and Texas State Bar Associations, the Memphis Bar Association, and the Tipton County Bar Association. Mr. Wooten is admitted to practice in the United States District Courts for the Western, Middle and Eastern Districts of Tennessee, the Eastern District of Missouri, and the Sixth Circuit Court of Appeals.
Mr. Wooten's mediation practice concentrates on resolving corporate and business disputes, family law issues including divorces, personal injury cases, employment and labor law, landlord- tenant disputes, and estate disputes.